Family Programs - On-site Child Care Service
Home
| Family Programs |
On-site Child Care Service
ON-SITE CHILD CARE PROGRAM
The Child Care program came into existence in September 2019, in response to the need of the interested program participants that could not attend or continue the program due to childcare commitment.
The on-site child care program is provided for program participants that need childcare for children ages 6 months to 12 years.
---
What To Expect?
The program gives the newcomers the opportunity to attend employment training:
The Cutting Edge
The Culinary Edge
Employment Counseling
Other variety of workshops and training
The program assists the newcomer parents and children in their transition to the new community.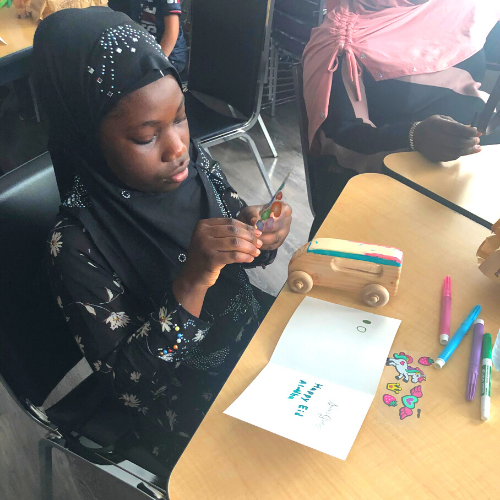 The program follows the IRCC regulations that require an Early Childhood Educator II certified facilitator to run this program in a way that will provide quality and standard childcare according to the province's childcare policy and regulations.
---
Our professional staff welcomes the newcomer children into our safe, healthy, nurturing, and learning environment that promote diversity and inclusion. Our curriculum is based on a play to learn method that helps to promote physical, social, intellectual, and emotional development.
Availability
---
CMWI's Child Care program is available to participants attending the employment programs or workshops. To find out if childcare is available in your program, please contact the childcare specialist on 204-943-8539 ext. 212
Contact For More Information