Employment Programs - Commercial Cooking Training – The Culinary Edge
Home
| Employment Programs |
Commercial Cooking Training – The Culinary Edge
The Culinary Edge Employment Training Program
This program equips participants with the skills required to enter a Canadian commercial kitchen for the first time.
---
What is taught in this program?
Commercial food preparation
From scratch cooking and baking
Common commercial cooking methods
Cooking for individuals with allergies
Producing large quantity food products according to customer specifications
Knife skills
Food safety
Kitchen safety and sanitation
English for employment, kitchen and team communication
Employment skills professionalism,
Job search and interview skills
Team work and Canadian kitchen culture
Chef / Employer / Customer expectations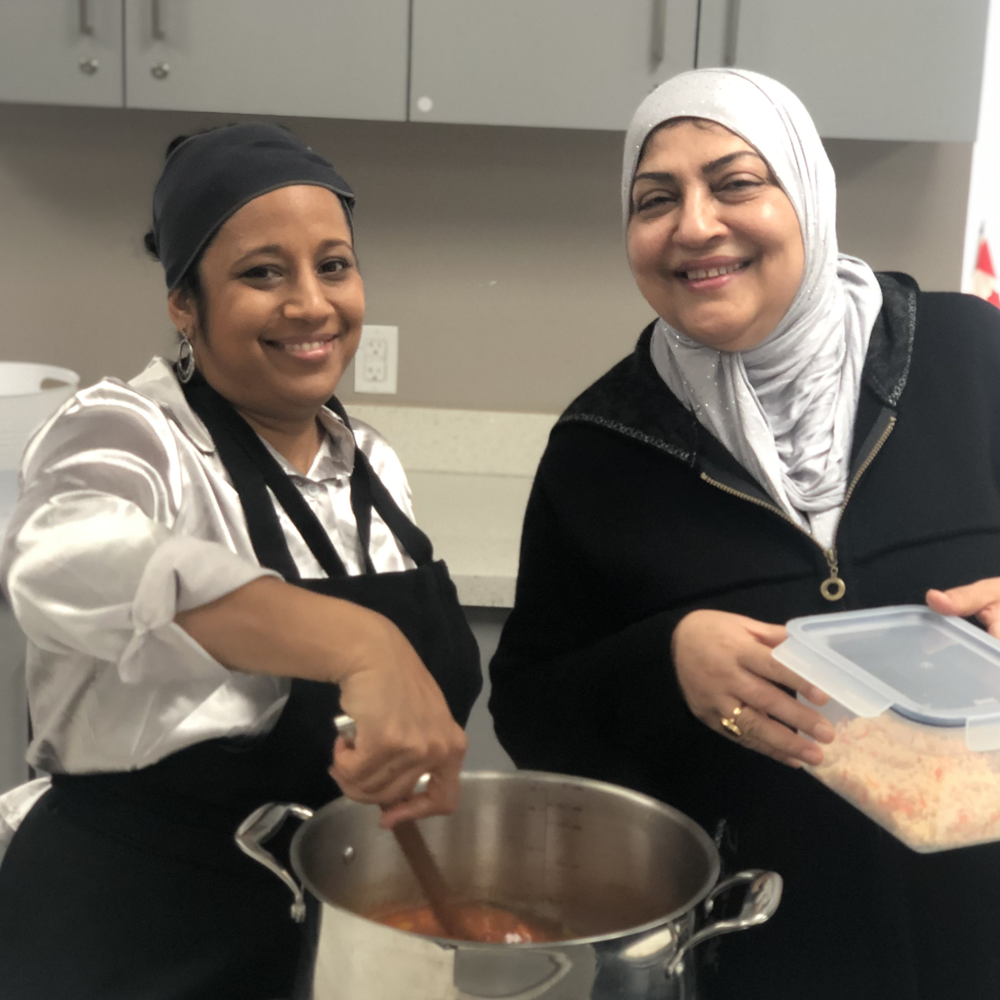 What to expect
This is a 2–3 month training program.
This program is run 3 times a year. Contact us at any time to be added to the participant waiting list.
Graduates will receive English language classes, employment services, CPR/First Aid training and certificate, and Manitoba Food Handlers training and certificate.
Eligibility Criteria
Permanent Resident Women
Actively looking for employment
Canadian Language Benchmark of 3+ (Can read, write and converse in English)
Able to attend full time for the entire training period
Able to lift 30 pounds
Willing to wear a uniform
To learn more about this employment training, please call our office at 204 943 8539.