Employment Programs - Culinary Training
Home
| Employment Programs |
Culinary Training
The Culinary Edge Employment Training Program
This program equips newcomer women with the skills required to enter a Canadian Commercial Cooking workplace for the 1st time. in commercial cooking and professionalism to be ready to enter the Canadian workplace for the first time.
---
What is taught in this program?
Commercial food preparation
From scratch cooking and baking
Common commercial cooking methods
Cooking for individuals with allergies
Producing large quantity food product according to customer specifications
Knife skills
Food safety
Kitchen safety and sanitation
English for employment, kitchen and team communication
Employment skills, professionalism,
Job search and interview skills
Team work and Canadian kitchen culture
Chef / Employer / Customer expectations
Practicums at employers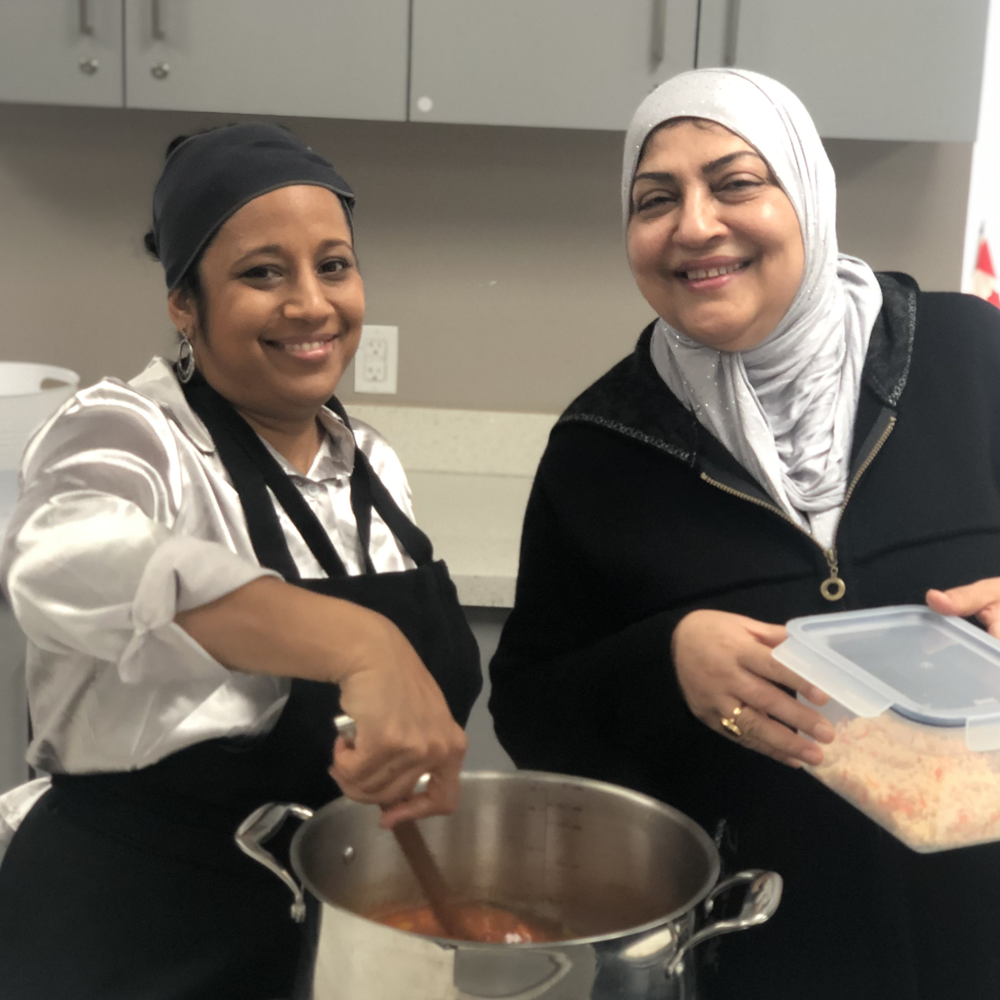 How long does the training take?
Up to 24 weeks
When does the training take place?
Cohorts run from April to September and October to March. Contact us at any time to be added to the participant waiting list.
What credentials are earned upon completion of the course?
First Aid certificate
Manitoba Food Handlers Certificate
Criminal record check
Child and Adult abuse check
Workers rights Workshop by CMWI
Culinary Edge Training Certificate with a list of skills demonstrated during training.
Who qualifies for the program?
All participants must meet the following requirements:
Understand that this is an unpaid training program
Newcomer to Canada having Permanent Resident Status
Female
Able to attend full time for the entire training period
Able to lift 30 pounds
Willing to wear a uniform
Can read, write and converse in English. This course is delivered in English.
How can I arrange to have a practicum student at my business?
Call 204-943-8539 ext 211
or Email contact@cmwi.ca