Food Programs - Food Bank
Home
| Food Programs |
Food Bank
Food Bank
---
A food bank is run every alternate Wednesday through the help of Winnipeg Harvest.
Families are welcome to register with the Winnipeg Harvest and select our 61 Juno St. location to pick up food and groceries or contact us for more information.
Food bank runs from 1:00-4:00.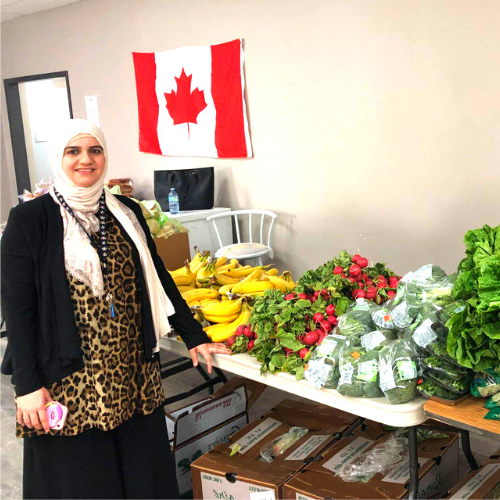 What we provide?
---
A typical food bank pickup order includes fresh fruits and vegetables, milk, protiens, dairy products, pasta, cookies, crackers, laundry detergent, baby products like diapers, baby formula, baby food, etc.
Additional halal products like meat and chicken are added when possible.