Employment Programs - Industrial Sewing Machine Operator Training – The Cutting Edge
Home
| Employment Programs |
Industrial Sewing Machine Operator Training – The Cutting Edge
Industrial Sewing Machine Operator Training – The Cutting Edge
The Cutting Edge program gives you the skills required to launch your career as an Industrial Sewing Machine Operator. You will learn to operate industrial machines like:
lockstitch
serger
specialized machines
The quality experience gained from this program will make participants stand-out in this competitive industry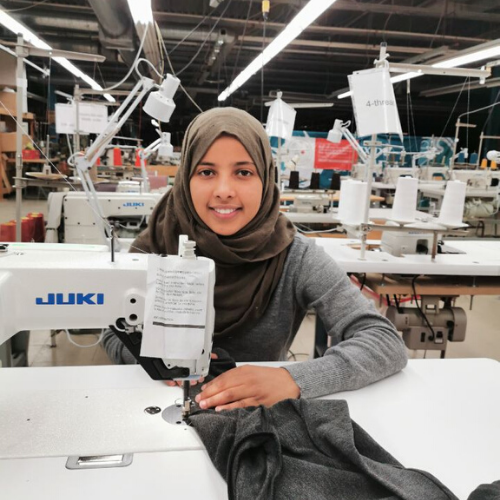 What to expect
This is a three-month training program.
This program is run 3 times a year. Contact us at any time to be added to the participant waiting list.
Graduates will receive English language classes, employment services and CPR/First Aid training and certificate.
Eligibility Criteria
Permanent Resident Women
Actively looking for employment
Canadian Language Benchmark of 3+ (Can read, write and converse in English)
Able to attend full time for the entire training period
How to register?
Register at the front desk at 61 Juno street 2nd Floor. Bring your Manitoba Health card and your permanent resident card.
To learn more about this employment training, please call our office at 204 943 8539.